MASSHOPE BUCKS 
Purchase at 20% Discount! ($300 Limit)

MassHOPE Bucks Accepted by all Vendors in Exhibit Hall!*

Can Only be Purchased During Pre-Registration

Promotion Ends April 3, 2019
* Can be used only at the convention for face value at any vendor selling product onsite (excluding food concessions and recordings). MassHOPE Bucks cannot be held over for next year. If unused, MassHOPE Bucks are refundable less a $5.00 processing fee. Lost MassHOPE Bucks are not refundable.
Full Conference:
Couple: $60
Single: $55
Teen w/ Adult: $10
One Day (Fri or Sat)
Couple $50
Single $45
Full Conference:
Couple: $70
Single: $65
Teen w/ Adult: $10
One Day (Fri or Sat)
Couple $60
Single $55
Ages 5-11:
Both Days: $30
One Day: $20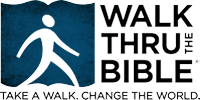 Pre-Registration Ends
April 3, 2019
DCU Center
DCU Center, 50 Foster Street, Worcester, MA

Teen Track
A lineup of sessions for ages 12 and up with Eric Ludy. More info coming.
Exhibit Hall
Come explore the exhibit hall packed with many unique vendors including:
Abeka
Applied Inspirations, LLC –  Electronics Curriculum & Kits
BJU Press Homeschool/HomeWorks by Precept
Camp Constitution
Classical Academic Press
Classical Conversations
Covenant Eyes
Creative Learning Solutions
C.S. Lewis Study Center
Ellerslie Discipleship Training
Essential Oils of Joy (Young Living)
Fairwood Bible Institute
Finding Christ Books
Grace
Great Wolf Lodge New England
Home School Foundation becoming HSLDA Compassion
Home School Legal Defense Association (HSLDA)
Homeschoolers of Maine (HOME)
International ALERT Academy
Jack Demma Microscopes
La Clase Divertida (The FUN Class!)
Lamplighter Publishing
Maranatha Ministries
MassHOPE, Inc.
Math-U-See/Demme Learning
National Center for Biblical Parenting
Nature's Workshop Plus Inc.
New England Aquarium
New Life Fine Arts
Northeastern Baptist College
Pensacola Christian College
Rod + Staff Publishers
Save U Money
Sonlight Curriculum
TEACH – CT
Teaching Textbooks
Usborne Books & More
The Widow's Friend
Worldview Academy
YWAM Publishing
Children's Program
An interactive program that will have your kids excited about the Bible!
Walk through the Old Testament on Friday.
Walk through the New Testament on Saturday.
Experience the Bible Like Never Before!
It's interactive, memorable, relevant, exciting, and fun! Using the exclusive Walk Thru the Bible hand signs memory system, a Walk Thru the Bible instructor will guide your kids through the Old and New Testaments in a way they've never experienced!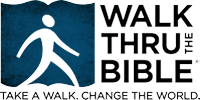 Preregistration is required for the Children's Program and is NOT available to those registering onsite. 
FREE!
The Thursday evening sessions and Friday evening session are FREE and open to the public! Invite your interested friends and family to learn more about home education. (Exhibit hall will be closed during these times.)
FIRST TIME ATTENDEES
Frist time attendees (individual or married couple, first time for both) can pre-register at a reduced fee.
GRANDPARENTS
We understand the value of grandparents in the homeschooling process. Non-Homeschooling grandparents are always free if they attend with their adult children who are paying the registration fee. Grandparents who are still homeschooling one or more of their own children must register separately and pay the registration fee.