DCU Center
DCU Center, 50 Foster Street, Worcester, MA

Teen Track
FRIDAY
Eric Ludy – Reckoning with Truth
Eric Ludy – Lineage of Majesty
Paul Jordan – Reliability of Scripture
Paul Jordan – Earn This
Paul Jordan – Cultivating Our Relationship with Christ
SATURDAY
Eric Ludy – Ten Simple Proofs
Eric Ludy – The Power to Do It
Andrew Frye – Veritas: Defending Truth in a Postmodern Age
Andrew Frye – Logos – A Reasoned Faith
Andrew Frye – Reaping the Whirlwind: Darwin, Scopes, & Evolution in History
Silent Aution
The silent auction returns yet again to the MassHOPE convention! Join the fun and show your support! Donate an item/service beforehand and/or bid when you get there!
Donations will be on display in the exhibit hall, so be sure to check them out and place a bid if there's something of interest to you. Bids will be accepted until 2:00 p.m. Saturday, with winners announced by 3:00 p.m. Items are to be collected by 4:30 p.m.
We need your help! Want to donate something? Know a business, attraction, or museum that would? Please email silentauction@masshope.org for details.

Children's Program
An interactive program that will have your kids excited about the Bible!
Walk through the Old Testament on Friday.
Walk through the New Testament on Saturday.
Experience the Bible Like Never Before!
It's interactive, memorable, relevant, exciting, and fun! Using the exclusive Walk Thru the Bible hand signs memory system, a Walk Thru the Bible instructor will guide your kids through the Old and New Testaments in a way they've never experienced!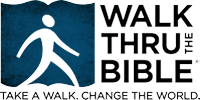 Preregistration is required for the Children's Program and is NOT available to those registering onsite.