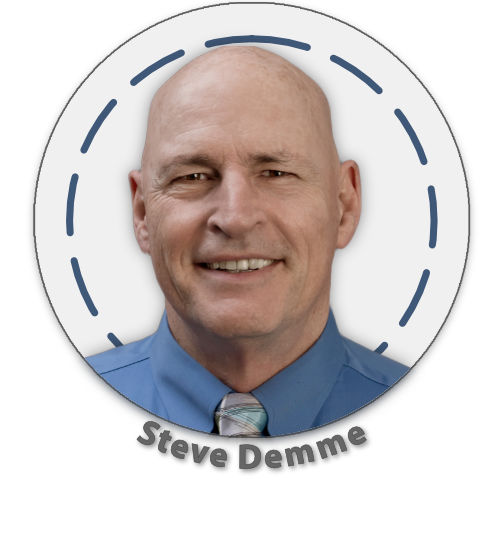 Steve and his wife Sandra have been married since 1979. They have been blessed with four sons, three lovely daughters-in-law, and three grandchildren. Steve addresses a variety of topics at conferences to encourage parents as they seek to build families of faith. His messages are rooted in scripture, illustrated from personal experience, and filled with practical application. He has served in full or part time pastoral ministry for many years after graduating from Gordon-Conwell Theological Seminary. A former math teacher who has taught all levels of math in public, private, and Christian schools, Steve is also the founder of Math-U-See.

Invisible
Parents are Uniquely Qualified to Teach and Disciple Their Children
As a parent, you are uniquely qualified to be the primary educator of your children. You have more assets than you realize. Listen and be encouraged by a homeschooling father of four sons.
Fear Not! You and Your Children Can Learn Math Together
Each student is unique. Since parent educators are tutors, they are able to adapt to the needs of their individual child. Find out what they know, and begin there. Giving your children a firm foundation in math will equip them to succeed at every level of math. They are not behind, they are where they are.
Raising a Special Needs Child and Finding Support for the Journey
This workshop is Steve's testimony of the last thirty years as the father of a child with special needs. He shares what his family has learned as a result of Johnny's disability, and the special, rewarding, and joyful role he has played in their lives. Even in the difficult experiences of life, God proved faithful. His grace sustained them and brought good out of their struggles and disappointments.
Slaying Lions and Honoring Parents (Teens)
In examining the life of David, Steve gleans helpful insights into the battles facing young people today. This workshop will clarify the issues, and encourage our youth to stand strong in their faith. All scripture is inspired and profitable for Christians of all ages, and in all times.
Developing the Habit of Daily Bible Reading and Prayer (Teens)
This workshop is applicable for any earnest Christian who desires to develop this habit or needs encouragement to keep at it. How and why to have a daily quiet time, tips for making the time more effective, and reading through the Bible are a few of the topics to be considered. After examining the Scriptures and hearing about Steve's own experience, all will be encouraged to continue to grow in their walk with God.
Tips for Being a Faithful Dad and Supportive Husband
God designed men to be a servant leader and lay their lives down for their families. Married for 40 years and father to four homeschooled sons, Steve shares what he has learned from God's word and his family.