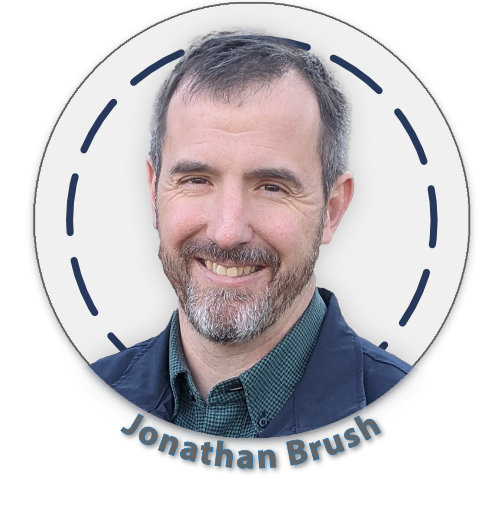 A first generation homeschool graduate, the President and CEO of Unbound, and homeschool dad of six, Jonathan has spoken for over a decade to parents, students, and groups across the country about effectively preparing young adults for life, the excitement and adventure of raising a family, maximizing higher education options, and how to be extraordinary at ordinary things. With a fresh, enthusiastic speaking approach, he consistently provides new perspective, practical advice, and honest hope to audiences of varied ages and backgrounds. Jonathan worked for nine years as a Director of Admissions for a private liberal arts college and has since worked in non-traditional higher education for over a decade. Jonathan and his family make their home in the Shenandoah Valley of Virginia.

Invisible
Rebuilding Western Civilization: A Call to a Bigger Vision
What if homeschooling and the homeschool movement was about more than education, but was the training corps for the special forces whose mission is to take and hold the cultural anchors of our civilization? What if your local church was more than a building to worship in once a week, but was the headquarters for an army whose mission was to rebuild a civilization? What if we understood that this army doesn't build walls and fortifications to keep the barbarians out, but builds homes and communities that lower the bridge, open the gates, and invites those outside in, to a better world? This session will challenge you to think big, think long, and join the mission.
Leadership = Influence: Leadership Skills for Everyone (Teens)
The heart of leadership is influence and everyone influences someone. That means everyone needs some basic leadership skills, no matter who you are or what you do. You can spend a lifetime reading and studying leadership, and that's not a bad pursuit, but this session will give you the basic leadership skills you need to understand so you can apply them immediately.
Ask: The Critical Importance of Questions and Why Learning to Ask Good Questions is Far More Important than Knowing Answers (Teens)
Technology has fundamentally changed education and almost every educational institution on the planet hasn't caught up yet. There is a foundational shift from an answers based paradigm that has dominated education since universities were invented to a questions based paradigm. Simply stated, if you are still teaching in an answers based paradigm you are missing a key opportunity to prepare your student for the world that they will live and work in. This session is all about teaching you what a questions based paradigm is, why it's important, and how to teach it.
Understand: The Framework You Need to Make Sense of the World and Your Place in It (Teens)
Despite a popular belief to the contrary the world and culture does not work on facts, it runs on story. Stories are what drive cultural and social change, inspire action, give meaning, and educate the next generation. Western Civilization in particular is driven by the stories in the Bible. Understanding story, and especially the Biblical story, is essential to understand the world you live in, and your part in the grand story that is our reality. The session will help you understand story, Biblical story, and how that understanding will have an immediate practical impact on your life.
Do: The Importance of Taking Action and Doing Real Things (Teens)
In a bygone time plans were paramount, caution was king, and deciding was marked by deliberation. In that old world knowledge trumped experience. We don't live in that world anymore. In our world iteration is better than planning, action holds the throne, and deciding is marked by doing. In our world knowledge is still necessary, but knowledge without experience holds little value. This session will teach you how to adapt to this new world and use project based education to train students to take action for the real world.
Live: How to Really Change the World and Make Sure Your Life has Meaning (Teens)
You are a human being, not a human doing. Culture and society will tell you that changing the world and making a difference with your life will require you to become rich, famous, and/or powerful. Unfortunately, it's extremely difficult to become rich, famous, and powerful. Fortunately, that's not the way you change the world and make a difference. Christianity has a different plan for world changers, a plan that anyone can follow, that requires community, and that you can start today. This session will teach you how you really change the world and find meaning. Caution: If you attend this session you will have to start today!